1. The Basics
a. Name: Justin Chambers
b. Age: 20
c. Where do you live? (Cardboard box, your parent's house, etc.) My parents house Falmouth MA.

2. More Interesting
a. Favorite bands: My musical taste is like the weather constantly changing for the good
b. Favorite movies: Good important ones (I was watching Marry Poppins while I filled this out)
c. Favorite books: Anything by the following authors and poets: Allen Ginsberg, Jack Kerouac, Charles Bukowski, Richard Brautigan, William Burroughs, E E Cummings and the many masters of Japanese Haiku.
d. Favorite artists/authors/musicians: Wouldn't this fall under the pervious 3 topics?

3. More About You
a. Hobbies: Writing Poetry, Photography, Video Games, Reading,Hanging with friends, Drinking with friends, blacking out from drinking with friends
b. Show us some of your artwork!! (Drawings, pictures, poems, anything!) I have alot of work so I'll post some after I fill this out.
c. Show us some pictures of yourself.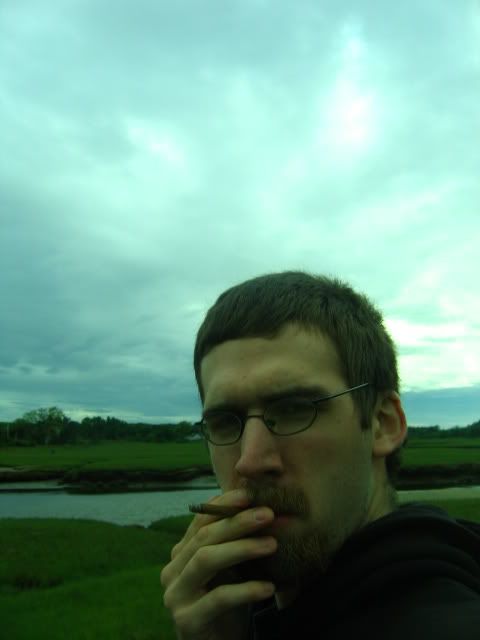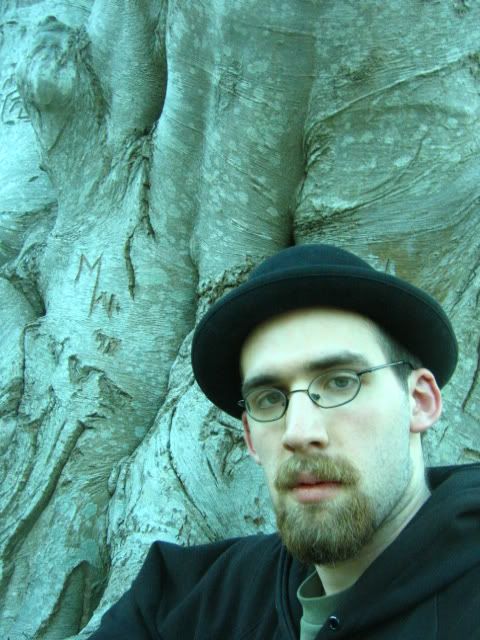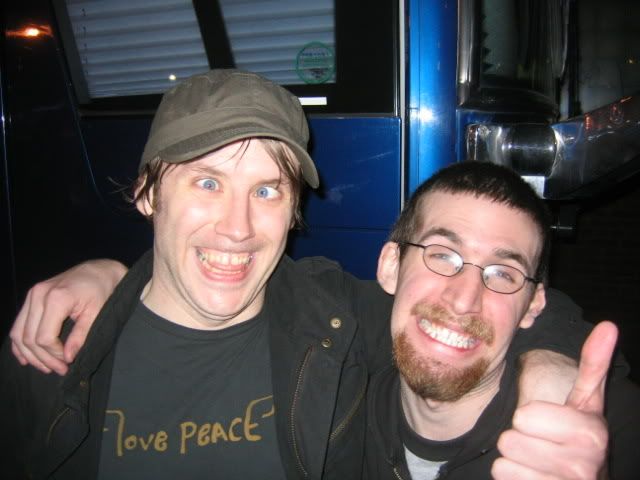 (That's me with Geoff Rickley from the band Thursday)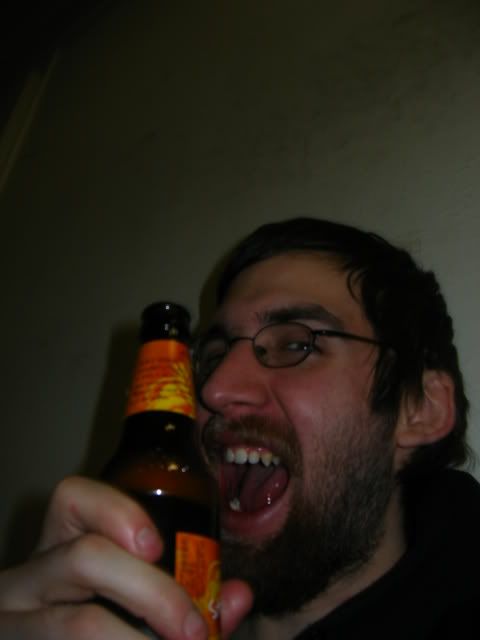 "Getting drunk?.....I LIKE GETTING DRUNK!"-The Streets

d. 10 things you love. Poetry, The Beatniks, Jack Daniels, Photography, My friends (current or past), Adventures, Writing down random thoughts, The Fine Art of CD Mix Making (FUCK I-PODS!), Cigar and Clove Smoking, My life and all the ups and downs in it.
e. 10 things you despise. I tend not to dwell on the bad the majority of the time so I really can't think of anything at this point in time but there are things I do despise. The kid that bailed out on me tonight at work (I dishwash and there was a shit load left to do tonight) is one thing.
f. How did you find us? Live Journal

4. Feel free to type anything specific about yourself (interests, anything that we didn't ask, etc.) right here: Hi I'm Justin Chambers and I'm not famous enough for a biography.